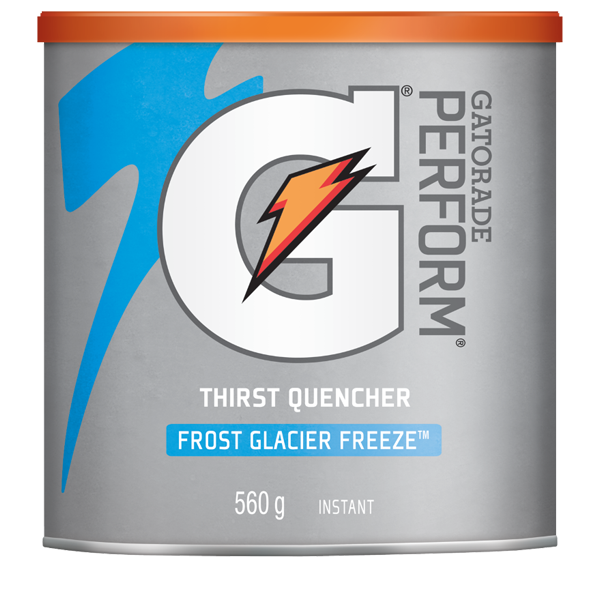 Nutrition Information
Electrolytes: Sodium 190mg / Potassium 65mg
Losses in fluids can negatively impact performance and lead to dehydration*, however you lose a lot more than water when you sweat. The Gatorade® lineup contains critical electrolytes to help replace and retain what's lost in sweat.
*Dehydration of greater than 2% body mass has been shown to impair endurance performance and capacity across a range of exercise types and durations.
Carbs: 33g
During training, you may use or deplete energy which can negatively affect performance depending on the intensity and duration. Carbohydrate availability is fundamental for high-intensity endurance performance. Fuel and Refuel with carbs to support the demands you put on your body.
Calories: 120
To compete at your best you need fuel to help you perform. Calories that are converted from carbs help maintain your energy level to help you reach your prime.
Per 32 g (about 3 tbsp) (approximately 500 mL prepared)
Amount Per Serving
Calories 120
% Daily Value*
Fat 0g
0%
Sodium (190mg)
8%
Potassium (65mg)
2%
Carbohydrate 33g
11%
Sugars (31g)
Protein (0g)
Calcium
2%
Not a significant source of saturated fat, trans fat, cholesterol, fibre, vitamin A, vitamin C or iron.